It is common that people wish to upgrade the front brakes to a more conventional rotor on front of hub and vented rotor setup.
The consensus is "Swift / Alto / Geo Metro", but never really any more specific details than that.
Below is the part numbers of the setup my black car came with — again, I have little clarity as to what exact model the parts are from.
Caliper, Rotor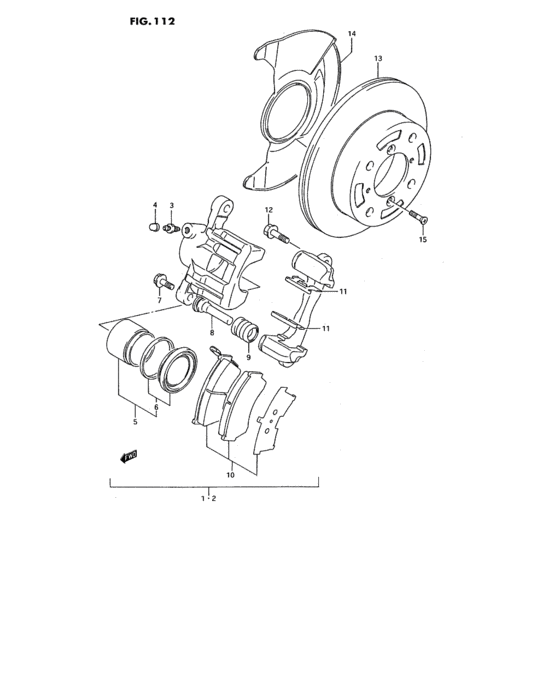 10: Brake Pads
Marking – GDB 883
Possible Models – TRW
107.3 x 44.6mm, 14.9mm Thick
13: Rotor
Marking – 60B3
Determined OEM # – 55311-60B30
Possible Models – MegaZip
231 x 17mm Vented, 64mm Centre Hole, 4×114.3
14: Rotor Dust Shield
Marking – 60B20
Determined OEM # – 55321-60B20
Possible Models – MegaZip
Knuckle, Hub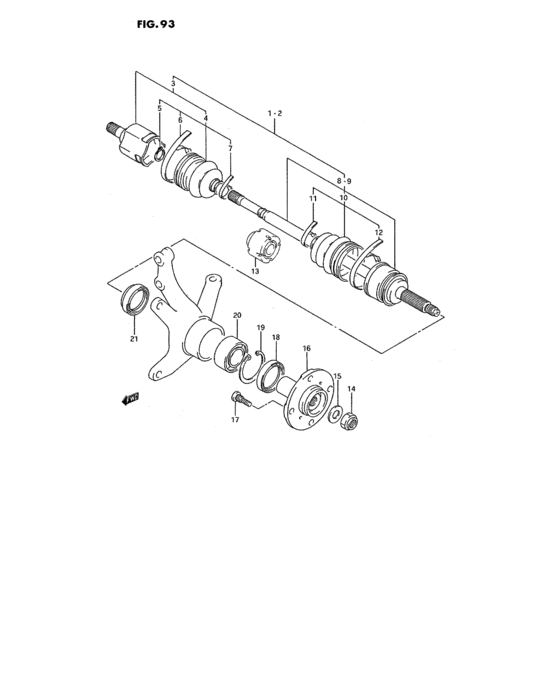 15: Washer
18 x 35 x 4mm
16: Hub
Marking – 4B25
20: Hub Bearing
Markings – Koyo DAC3668AW
21: Knuckle Seal
Markings – Koyo -OR MHRA 53 68.2 7 12
Black Car Current Setup (Pads removed)